Enjoy unique experiences together
Organise a business seminar in the Basque Country
Benefit from the experience and professionalism of our teams to organise your events by the sea…
A unique setting
Enjoy a seminar
by the sea
Privatise our hotel, IBAÏA, and organise your business event in the best conditions. For a seminar, conference or convention, all our rooms and our various areas are available to create a warm atmosphere among the participants to ensure your event is a success. Our auditorium and meeting rooms are only a few steps from the hotel.
A hotel with two fully equipped meeting rooms
Our hotel has 2 meeting rooms for 10 to 70 people according to the configuration. With microphones, video projectors, WiFi, paperboards, office supplies and bottled water, benefit from all the equipment and an ideal working environment to combine efficiency, conviviality and performance with a view over the Atlantic Ocean just a few miles from Spain.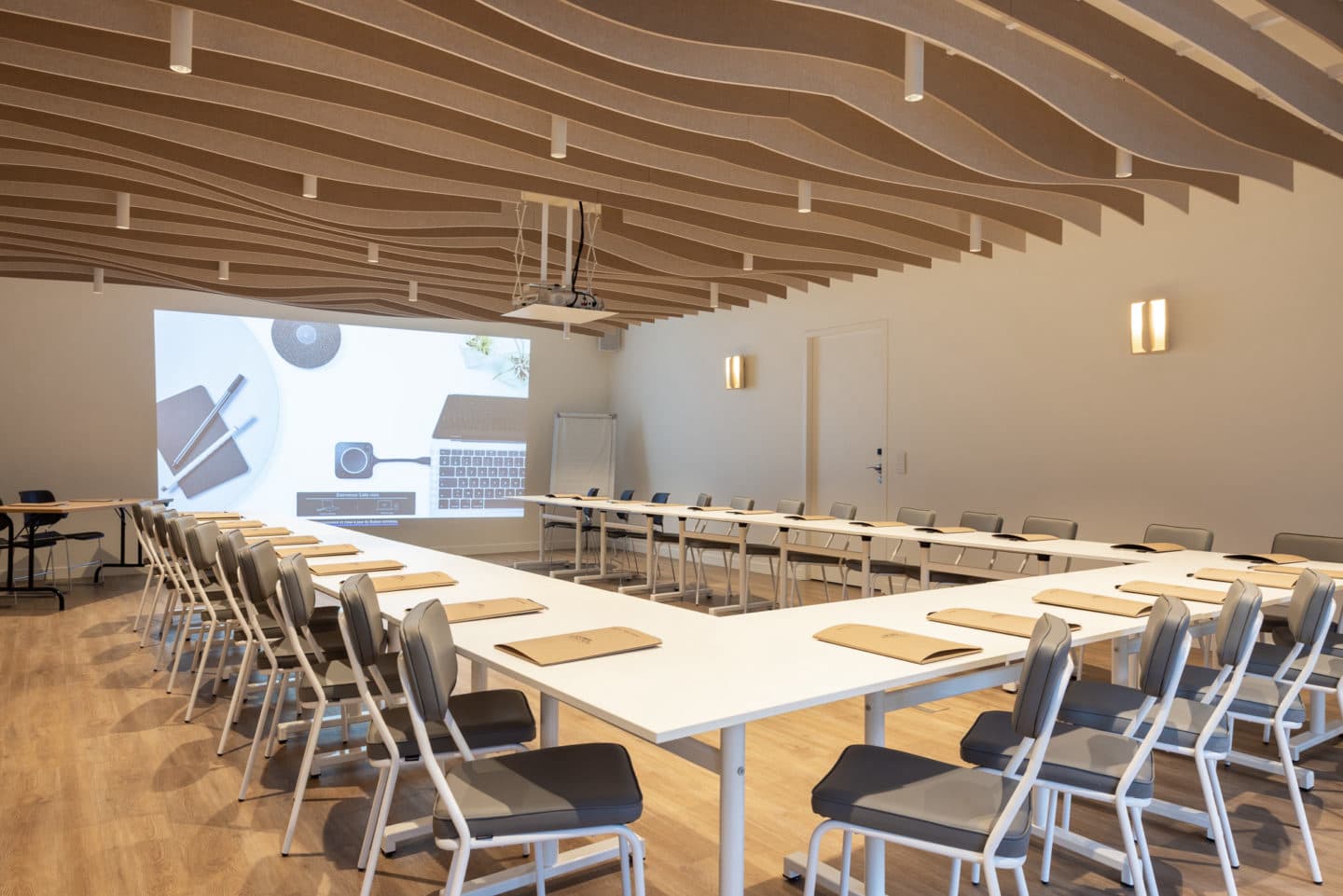 ---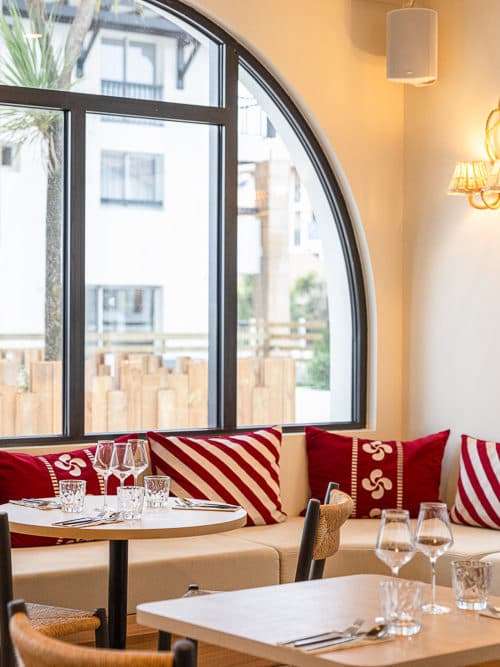 A delicious restaurant two steps from the hotel

Enjoy our Chef's cuisine for your lunches and dinners in an elegant, modern setting. Seasonal produce takes pride of place, most of which is sourced from the Basque Country. Our lounge bar welcomes you during the day and in the evening for sweet and savoury snacks, cocktails, tapas and aperitifs to enjoy as you relax together by the pool.
---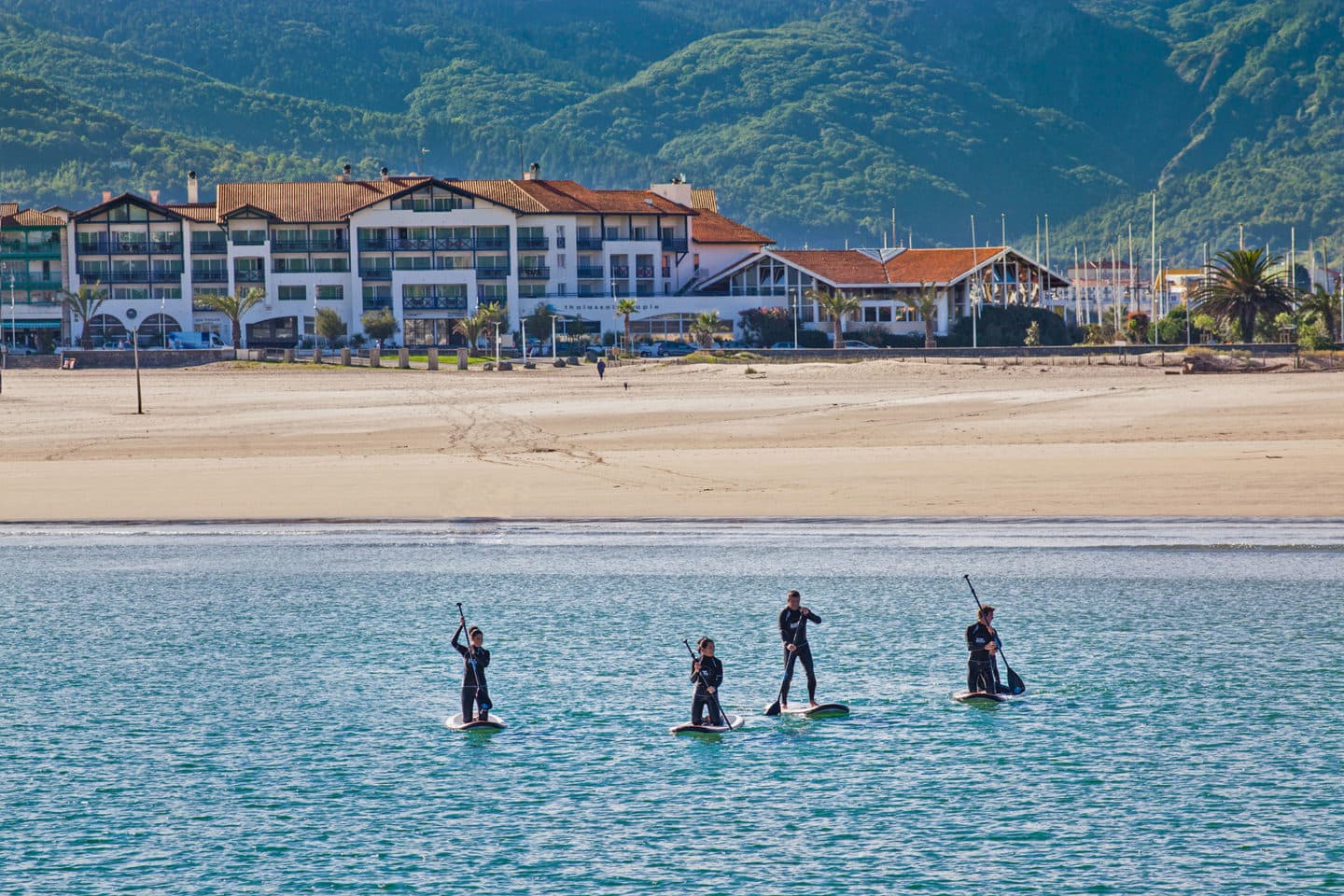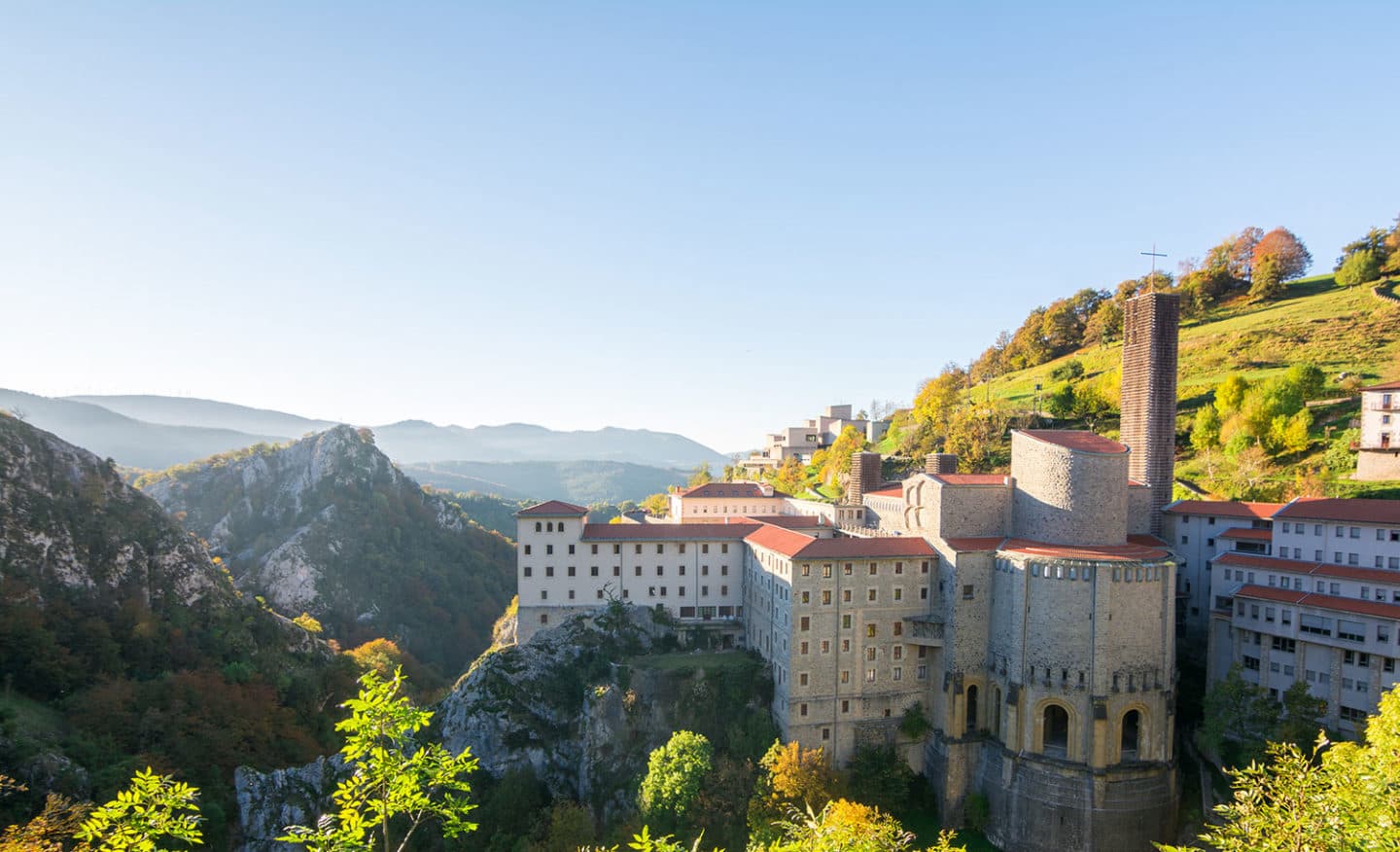 Why organise a business seminar in the Basque Country?
A hotel with seminar room overlooking the sea…
Working in a maritime atmosphere in Hendaye overlooking the Atlantic Ocean is a real privilege to be savoured. Create a very positive competitive spirit among all the participants and boost their team spirit and creativity with a seminar organised in an unforgettable setting.
Just a few miles from the mountains!
Enjoy the view of the foothills of the Pyrenees from the hotel and give your more sporty participants the opportunity to conquer a few summits and discover some unusual activities in the open air.
Exceptional gastronomy
The Basque Country offers a vast selection of specialities whose reputation extends far beyond the French border. Bayonne ham, Espelette chilli peppers, Ossau-Iraty cheese and Basque cake, to name a few, will be a real treat for all gourmets. Typical convivial Basque cuisine is sure to delight all those who love regional produce.
---
Close to Biarritz, Hendaye offers many activities
Organise a team-building seminar
The warm, festive atmosphere which reigns in the Basque Country will enable your team to enjoy an unforgettable time with a choice of activities to suit all tastes and original themed evenings typical of the region.
: Organise a seminar including sports
Benefit from a wide range of water sports close to the hotel to suit everyone. On the beach, introduce your teams to surfing or paddleboarding, head for the open sea on a catamaran, windsurf boards or kayaks or go diving! Inland, you can also try off-roading with 4WD vehicles or quad bikes, a tree-top assault course or learn how to play Basque pelota!
Organise a wellness and relaxation seminar
The RELAIS THALASSO Hendaye centre nearby is the ideal opportunity to offer your seminar participants some relaxation and wellness time, perfect to unwind after a full-on day of training or information.
Organise a seminar with something a bit different
There are many unusual local activities in the Basque County: what about an introduction to Basque pelota, surfing or even Flamenco dancing…The programme for your seminar really can be unforgettable and completely new for most of the participants. If you want to surprise them, we are here to advise you on the best choices of team-building activities to organise!
---
How is a business seminar at the Ibaïa hotel organised?
Your business seminar is unique. Our hotel adapts to your wishes. You decide on the highlights, both professional and recreational, that you want to organise according to your expectations and those of the participants. You can privatise the hotel or book meeting rooms, and organise incentive activities making the most of the ideal setting of our hotel overlooking the marina and close to the beach, the RELAIS THALASSO Hendaye centre and the Spanish border.
---
A team at the hotel to help you organise your seminar
All our team is on hand to answer your questions and provide any support you many need to simplify and facilitate the organisation of your event. Contact us to explain your project and expectations. We will give you all the information you need to make your preparations even more efficient.
---
What budget for a seminar in the Basque Country?
For information on the prices for our services, fill in the contact form provided. Describe the event you wish to organise, the number of participants and the programme you would like to offer them. We will give you all the necessary information to best support you and ensure your project is a success.
---
FAQ
questions
How do I organise a business seminar in the Basque Country?
To benefit from our expert advice and support in the organisation of your event, contact us to explain your expectations and ask us all your questions on the services offered by our 4 star hotel.
What activities for a seminar in the Basque Country?
With water sports, wellness rituals, festive evenings, Basque pelota or Flamenco dancing demonstrations, and tastings of the local gastronomy, the Basque Country offers a wealth of possibilities thanks to its proximity to the Atlantic Ocean, Spain and the Pyrenees.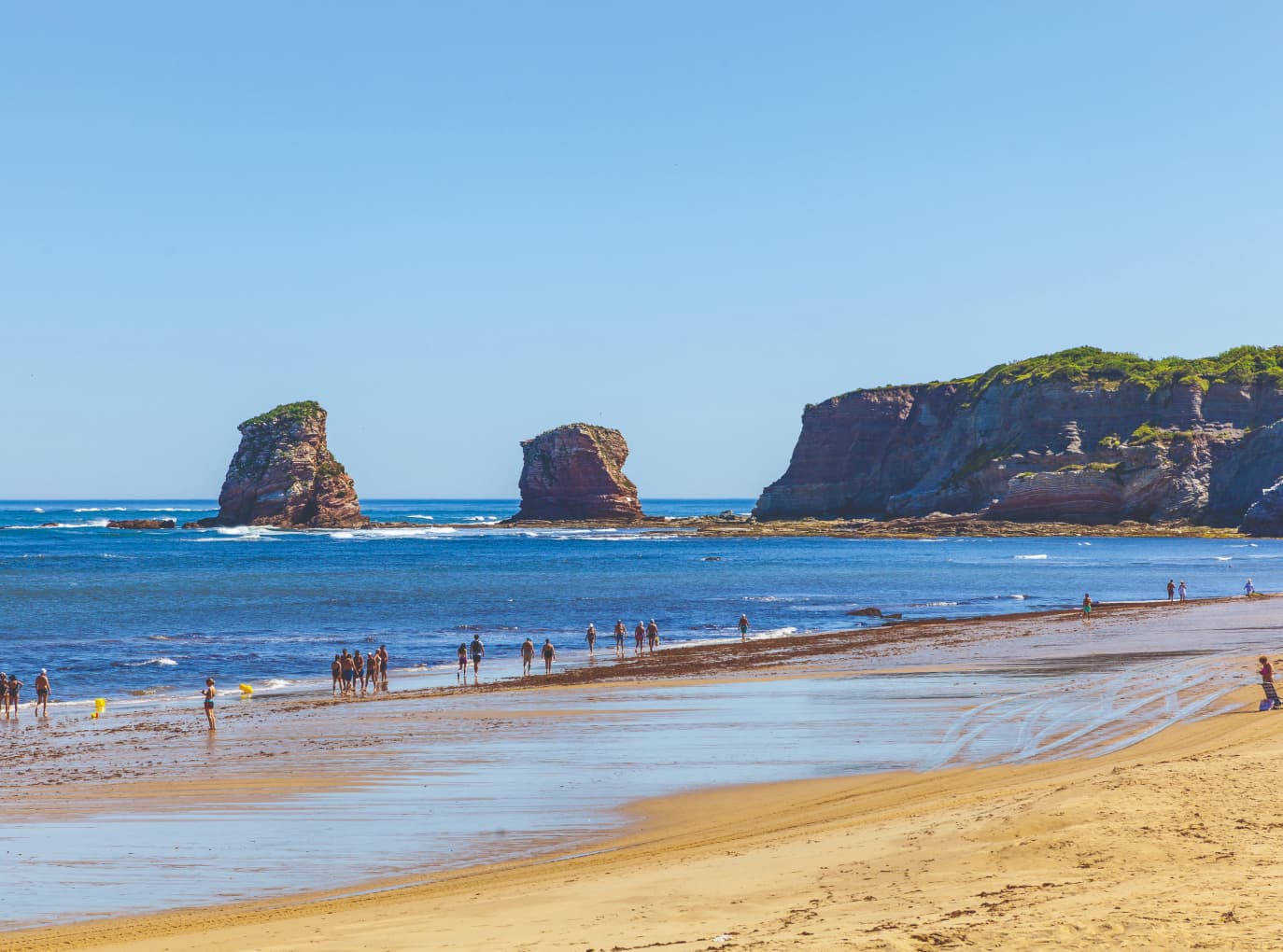 PréPRESENT US YOUR EVENT
contact FORM
contact
YOUR MESSAGE HAS JUST BEEN SENT !
We will get back to you in the next few days.