a cuisine inspired by the sea
Balea restaurant
the bar and restaurant
Here we can meet with family, couple or friends : all the basque soul is reunited in this bright and friendly place to allow you to taste a cuisine based on local and seasonal products.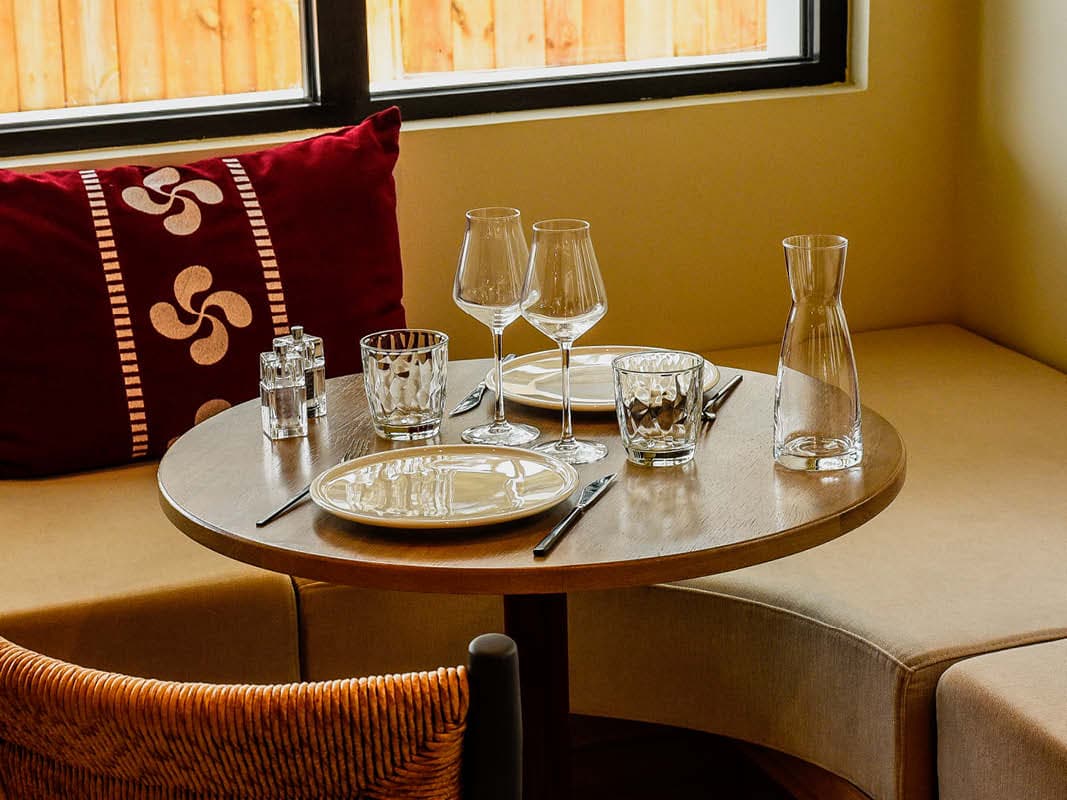 ---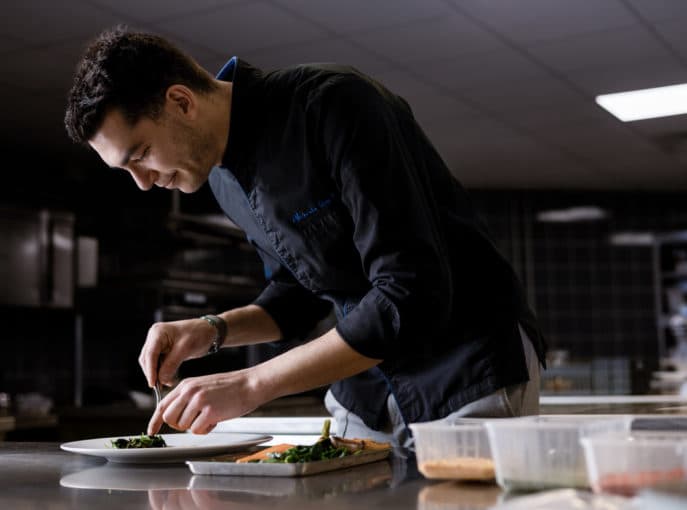 A cuisine that combines good and organic
Lead by ou young chef , Alexandre Gosset, the Ibaïa restaurant offers inventive and colourful cuisine based on the image of this wonderful country.
Our restaurant Balea welcomes you every day :
● for the breakfast from 7.30 am to 10 am : gourmet morning with hot and cold buffs,
● for the express breakfast at the bar from 7:30 am to 12 am : coffee – pastries – fruit juices,
● for lunch from 12.15 am to 2 pm,
● for dinner from 7.15 pm to 9.30 pm.
FAQ
Vos questions
Can children go to
RELAIS THALASSO Hendaye ?
Access to the pool is allowed to children over 12, under the responsibility of a parent. Children do not have access to other facilities and spaces in the centre.
What equipment is needed
for the thalassotherapy?
Bathrobes, taps and towels are provided, you only need to provide your swimsuit, a bathing cap and a sports outfit.